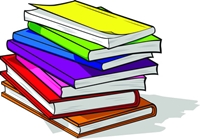 Autori
: Giomi B, Silvestri C, Bravi S, Foretic M, Zuccati G, Martini P, Bilenchi R, Vichi F, Voller F, Cipriani F
Rivista
: G Ital Dermatol Venereol. 2014 Jul 3
BACKGROUND: The present paper aims to assess the demographic, behavioural and clinical features associated with newly diagnosed sexually transmitted infections (STIs) among attendees from four STI Clinics during 2011 in Tuscany, Central Italy.
METHODS: Electronic and non-electronic medical records of attendees were reviewed to collect socio-demographical and anamnestic characteristics of patients, and to assess the annual incidence and distribution of STIs.
RESULTS: 1293 subjects were included in the study, for a total number of 1394 newly diagnosed STIs. The male/female ratio was about 2:1, and Italian nationality accounted for 84,1% of the sample. MSM represented the 25,9% of the male population. Condom use was very poor in the large majority of our sample...
Leggi l'
abstract